This is a simple directory of all the pages on Dún na Sídhe

Recommended reading Many people ask Sharynne for suggestions on further reading material, here they are.


Workshop reviews read the opinions of former participants of Sharynne's various workshops.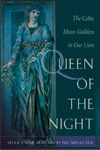 Book reviews read critical acclaim for Sharynne's books here.


Curriculum Vitae read Sharynne's Resume'/CV here.