Page 3
Here are still more sketches and illustrations I've done of Jez. Some of these are a little looser...
If you enjoyed this art, make my day and sign my guestbook or drop me a line and let me know. Thanx. Email to enquire about custom created portraiture in various media.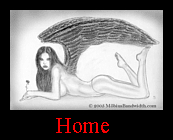 click images to view larger version


If you enjoy this art you may also enjoy my Joanna shrine, click here for that.


Link to this page! Right-click and copy this animated banner to post it on your page.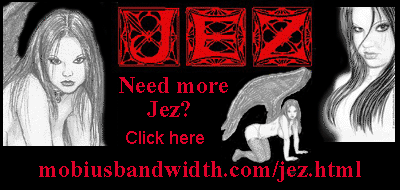 Or use this code to add a link on your site to this other one:
<a href="http://www.mobiusbandwidth.com/jez.html" target="_blank">
<img src = "http://img.photobucket.com/albums/v621/blaylocke/jez-banner.gif"
border=0></a>