-Helping keep the world green! Beyond Benign is a non-profit organization that promotes sustainable science in order to create an environmentally, socially and economically prosperous world. Driven by the 12 Principles of Green Chemistry, a universal sustainable approach to any science; we create tools, opportunities and partnerships to support the implementation of community involvement initiatives, workplace training, cooperative programs and K-12 education resources.





Bikes Not Bombs is a non-profit organization working for alternative transportation and community development. The group operates the Bicycle Recycling and Youth Training Center in Roxbury, MA, to promote environmental education, meaningful employment, and safe sustainable communities, both here in Roxbury and abroad.





the Celtic League aims to provide a link among all Americans of Celtic descent or sympathies who seek a deeper appreciation of their glorious legacy, and the need to strengthen the cultural and national identities of the Celtic peoples. Additionally often serves as a 'common meeting ground' for organizations and individuals within our diverse community.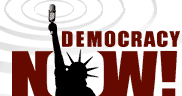 Democracy Now! a news source that actually tells you what is going on in the world. All the stuff they don't mention on the major news networks.







the Green Party there are more than 2 parties in the US. this one is interested in among other things, saving the planet, and fairness. If those seem like good ideas to you check it out. I am a proudly registered Green.






-trying to save the planet, it's the only one we've got.





MassPirg Mass public interest resource group. Keeping Massachusetts clean and safe!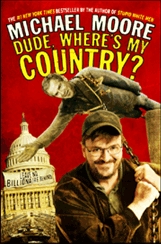 Michael Moore. Watchdog of the US political world.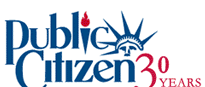 Public citizen We fight for openness and democratic accountability in government, for the right of consumers to seek redress in the courts; for clean, safe and sustainable energy sources; for social and economic justice in trade policies; for strong health, safety and environmental protections; and for safe, effective and affordable prescription drugs and health care.






---
Useful resources: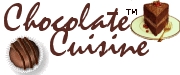 Chocolate recipes
Mmm!




Sharynne's way cool Keltic stuff page!



Passport to the Cosmos
John Mack's site. (one of them.) rest in peace John.


Japanese/English dictionary in case you need one.


David Fox photographer
Weddings, corporate, commercial, family photos etcetera, based in Boston, a fine photographer.


Green building consulting
Environmentally responsible construction.
Design and consulting services offered in project management, technical assistance, LEED certification, CHPS certification, green specifications, material selection and sustainability processes.


I like this nifty spinning pentacle gif. I had a link associated with it, but the site is gone. The gif remains, yours to keep at no additional cost!





Return to Top of page



---
Other fun stuff/Misc:

Alex the Jester Many a true word is spoken in jest, but the majority of lies are spoken in earnest. if you need a jester, he's the best, er... :D !
This guy can play 3 wind insturments and once and has a mouth like a camel's hump; able to store impossible amounts of water.



Homestar-runner an incredibly amusing site full of free-to-view animation, family friendly, but not mediocre or bland. Strongbad emails are what it's all about. Endless easter eggs, hours of fun.


Mystery Science Theatre 3000
Join Us!




---
Models:

Model sites may contain images unsuitable for children. Mobiusbandwidth.com cannot be responsible for the content of other websites. (-Even if these are all friends of mine who's sites I administer.)
If you have children under the age of 18, don't let them web surf alone without net nanny, or some other software filters.