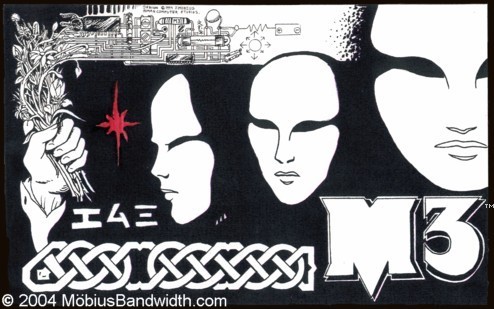 Why should I take music lessons from the former members of M3?
a reasonable question. Firstly, instruction is only available to persons who live within a reasonable distance from us, in the greater Boston area.
If you've heard us play then you know we are intensely serious musicians, we all also happen to be very good teachers, these two qualities are not mutually exclusive. Just because someone knows a lot about a given subject doesn't insure that they have skills in imparting their knowledge to others. Luckily for you, we have those skills, the use of which can be yours at reasonable rates, these are set by the individual members of the band.
Interested students should email the webmaster with their email address and phone number indicating what city or town they live in, what instrument they are interested in studying, and how long they have been playing, if at all. the webmaster will then pass your contact information along to the relevant band member who will contact you shortly thereafter to discuss the possibilites of studying with them.
We all have many years of playing and teaching experience, all 3 of us attended the Berklee College of Music in Boston, who's alumni list reads like a who's who in music these days. lessons with M3 are custom tailored to meet your specific goals as a musician, whether you wish to learn to improve or develop technique, sight-read or just transcribe your favourite music, we can help set you on the path to musical confidence, and of course, the total spiritual enlightenment that naturally results.




If you have non-ISP based email (like hotmail) write to us at

M3 can be reached via snail mail at this address:
SFI c/o Möbius P.O. Box 643 Brookline MA 02446 USA





© M3/MöbiusBandwidth.com 2004 all rights reserved.