Welcome to Mojoceratops links page. We realise that sometimes you have to go to other websites besides this one.

Ok we don't really understand why, but we know we can't stop you.

(Yet...)

So here are some to look at. They are all good.


Mojo-related links:
Mojoceratops on iTunes

Buy our music online from iTunes.


cdbaby.com/cd/Mojoceratops

Buy our music online at CDBaby.com.


myspace.com/Mojoceratops

Our myspace page, please add us!


Mojoceratops on FaceBook

Our FaceBook page, please add us! click the "like" button.


Mojoceratops on YouTube

subscribe and watch our videos!


myspace.com/jamesmobius

James's myspace page, please add me!


Calling All Guitars

Bob's site, a very useful resource for guitarists.



The band's previous fusion trio incarnation. CDs still available!


Cult V
interesting music and art, hosted by a friend of ours who gave M3 their first web home.

---
Some other progressive music links we recommend: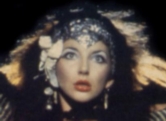 Kate Bush
Kate is God.

Jeff Beck.


once upon a time when people said they listen to "Beck" this is who they meant.


Stanley Clarke

Bass God, living legend. if you don't know who he is, go find out.


Stewart Copeland
James's favourite Drummer, (other than Greg). official site. Played with the Police, Animal Logic (with Stanley Clarke), Oysterhead (with Les Claypool of Primus).


Bela Fleck

Fusion Banjo God! W/ scary bassist on board.





Mick Karn
the God of weird fretless Bass' official site. one of the few original musicians in the world. Tragically he recently passed away from cancer. another unfillable hole in the world.


Little Feat

a band Greg recommends you listen to.


Yngwie Malmsteen

Guitar God.


Mr. Music
a friendly musical instrument shop James frequents, one of the best. huge selection of new and used gear. When in Boston, drop by! Tell 'em I sent ya.


Jaco Pastorius

the late Bass legend's home on the web run by his family.


Jean Luc Ponty


Fusion Violin Pioneer.


Joe Satriani


a guitarist of note.


Steve Tibbetts
Guitar mystic. Steve Tibbetts is one of the best and most important guitarists you've never heard of. His music paints you on journey you didn't know you needed to take.


Slippin'glimpser supergod's 2nd drummer Kirk's other band. Go have a listen won't you?


the Mars Hall Kevin M., supergods 1st drummer's current project, a progressive hard rockin' band.






42
Click the button below to see James's award-winning* links page, with lots more music and other sorts of interesting links.



Link to us! Help spread the word and fight mediocrity! Here are some banners you can use:













©Mojoceratops/MobiusBandwidth.com 2011 all rights reserved.